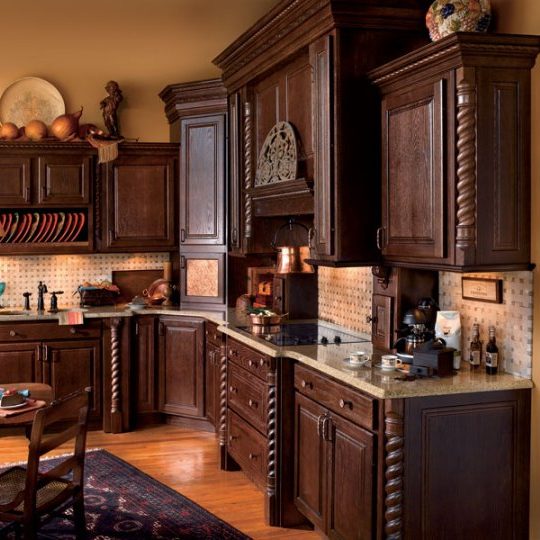 Quality Semi-Custom Cabinets
Presently we sell 3 lines of semi-custom cabinets Welburn Forest Cabinetry, Haas Cabinets, and Showplace Wood Products.
Haas Cabinets – Haas Cabinet is a family-owned business – over 75 years old – which proudly provides American manufacturing jobs. We've been around for three generations and we plan to be around for many more. That's why our company is serious about sustainable business practices that protect and improve the environment. Haas Cabinet has one goal — to responsibly provide the finest value in kitchen cabinetry.
Welburn Forest Cabinetry – For 3 Generations Welburn Forest Products family has crafted stunning kitchen cabinets of superior quality in dozens of timeless styles and hundreds of classic finishes. From white cabinets to black cabinets to anything in-between with our custom color cabinets program, let your imagination wander. Explore the possibilities and bring your signature style to life.
Showplace Wood Products – Since early 2000, Showplace has grown from a standing start into a major national brand. Thanks to customers who like our mix of quality, flexibility, and price, Showplace production has grown from 50 cabinets per day to having become one of the most widely chosen national brands today.